Did it help that I took a year of Swedish before going to Lund University in Sweden. Not really, but it made me feel I tried.
Hur mår du? Hej! God morgon! God middag! Välkommen!
The main thing that happened was I met a Swedish international student who was studying at the University of Oregon and assisting with the language class. That was 1978. We are still friends in 2017. Jan last visited me on July 4, 2016, in Eugene. A selfie to prove same.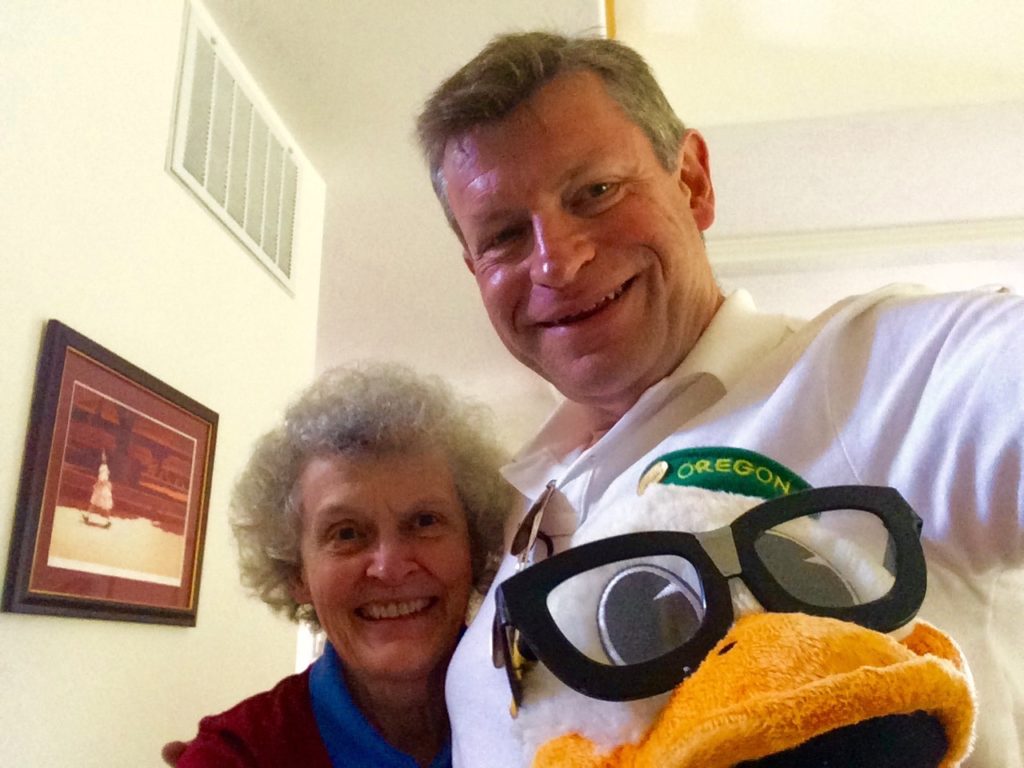 In summer 2017 I am reviewing an experience of almost 40 years ago. I am on a journey to see what remains of these events now long ago. It will be a good exercise on hot summer days. The first thing I did was look at the pictures I took while there. Not many, as it turns out, as compared to today when people take pictures almost daily. I reviewed the pictures, selected a few, and made this 1 minute video to start jogging my mind.
That turned out good enough I thought I would try to track down some of my favorite contacts while at Lund. Would old emails still work? I tried. I sent the video to two email addresses, one bounced back, but the other did not. Bingo…maybe. Next day a response to the video and that it would be forwarded on to the little 7-year-old boy in the video.
I started going through old hard copy files; getting out travel journals; reviewing past web pages; walking around the house and determining what remained from that experience of 40 years ago. As it turns out, quite a bit. Quite a bit. Nice.
Old Files
The highlights from reading the old files including reading my sabbatical proposal–my what self importance and earnestness for the project which was about studying leisure in Sweden no less. Well, someone had to do it. I got nominated. Who was this person who wrote this? The resume included with the proposal looked impressive enough, and not overblown in my view almost 40 years later, no stretching of professional experience or publications or activities.
Another file revealed correspondence with the Fulbright Commission and congratulatory notes from the President of UOregon, our two U.S. Senators, State Representative, and paper clippings, including the one where I was called "he." Treasures included letters from friends while I was in Lund in a very sparse environment with little entertainment. The letters were a savored then, and certainly now as well.
Travel Journals
The journaling had several components. Since I was traveling alone, the journal(s) became a big part of the trip. Friends we could say, both for reflection and to keep me organized in moving forward.
In the Keep-Me-Organized category there is one little book with addresses gathered before the trip. Then addresses of people met during the trip. Expenses were listed in the little book as well. And business cards gathered enroute. Via that process I am now looking up people on LinkedIn and trying to track down an Iranian doctor who was a radiologist at the time of his stay in Lund. If I can have a Bingo with the video, can LinkedIn or Facebook be far behind. It's the chase, it's always the chase.
There was the journal I kept with me every day of the trip and wrote in faithfully. It was a gift from a graduate student of mine at the time. It was rather big and bulky, but she gave it to me so warmly with best travel wishes. I knew it would be the journal to be with me all the time. It was. Last, there was the narrative I wrote, some while there and I think some after I came back, all in long hand. It is 126 pages on paper the standard European size, meaning longer than 8 1/2″ x 11″ U.S. size.
Web pages
In 2010 I started a project of revisiting the Fulbright experience in Sweden. I did exactly what I have done this time of gathering all the materials and reading them. I then started building web pages of the long narrative written in hand. I got as far as April 25, 1979, in recalling the experience. Then my life changed in March 2010 and 2 1/2 weeks after my husband was diagnosed with cancer, he died. Priorities changed; almost everything changed. It was not the time to look back; it was trying to decide how to move forward.
The project, not completed, is here.
http://thinkpint2.com/iweb/Journey/Fulbright.html
Daily Memories
A walk around the house revealed ways I do remember this experience. This picture is in the bath hallway. I looked and looked at this poster when I was riding my Eurorail around Sweden. Finally on one of my last trips I asked the conductor if I could have the poster. He took it out of the slot, rolled it up, and gave it to me. It got home and framed and has had many moves.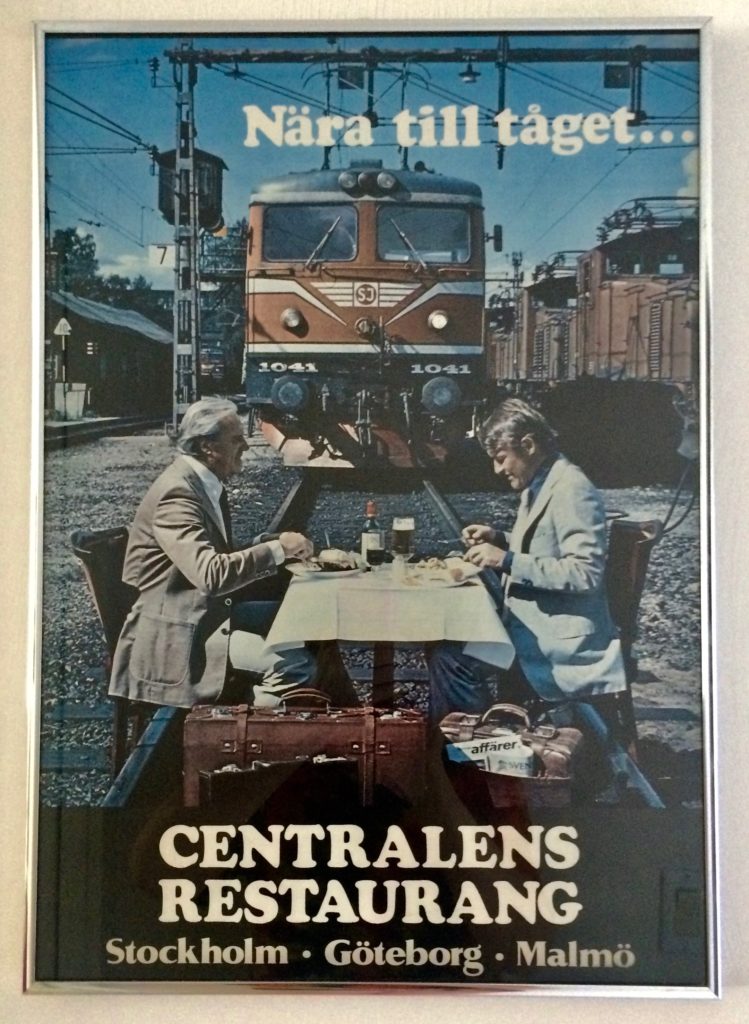 I have a couple of prints of the village and cathedral. Here is one depicting the time of 1700. It is in the bedroom.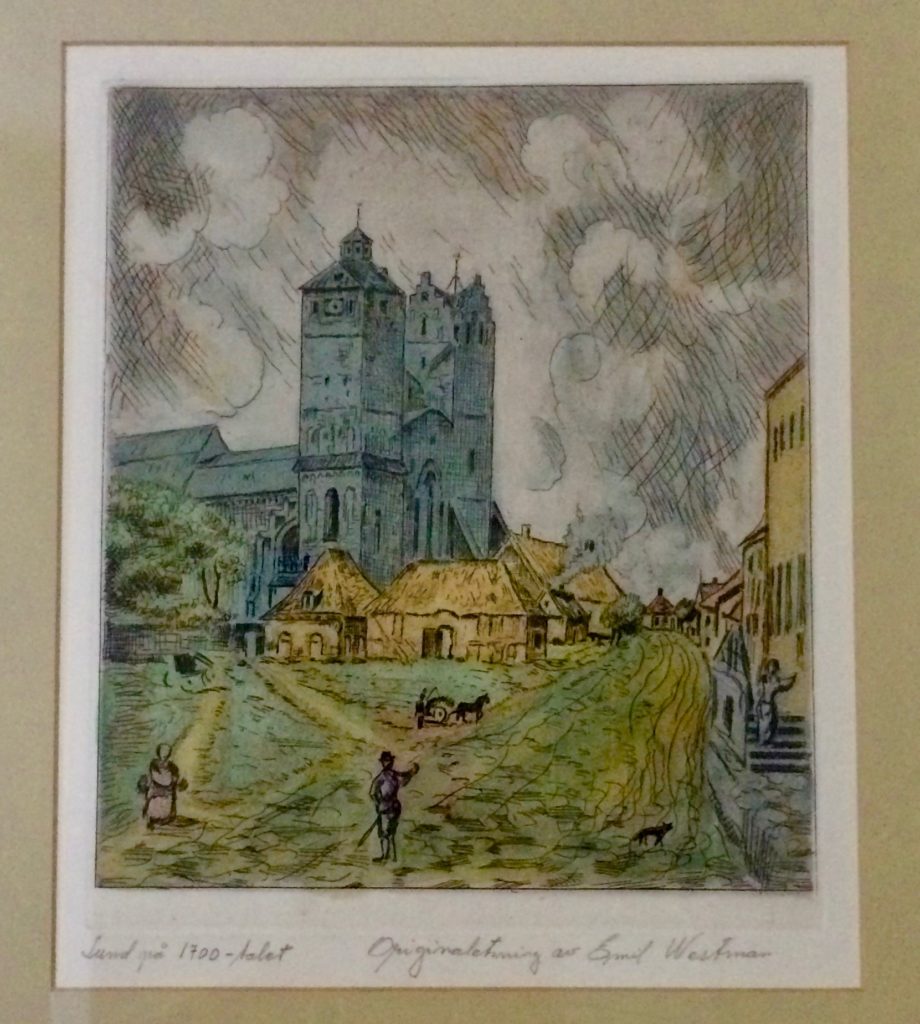 Last, but not least, as it took the most time, I made a Swedish rya rug after I got home. Doing a little research right now, I think this might have some value. It certainly has value to me. It took a long time, but it to has many journeys since it was made in the winter of 1979. I also had a sauna built into my home after I came back from Sweden. I remodeled a second bedroom into a master bath with a wonderful cedar sauna installed. That, unfortunately, has not traveled around with me since, but I am sure the various owners of that home have much enjoyed it.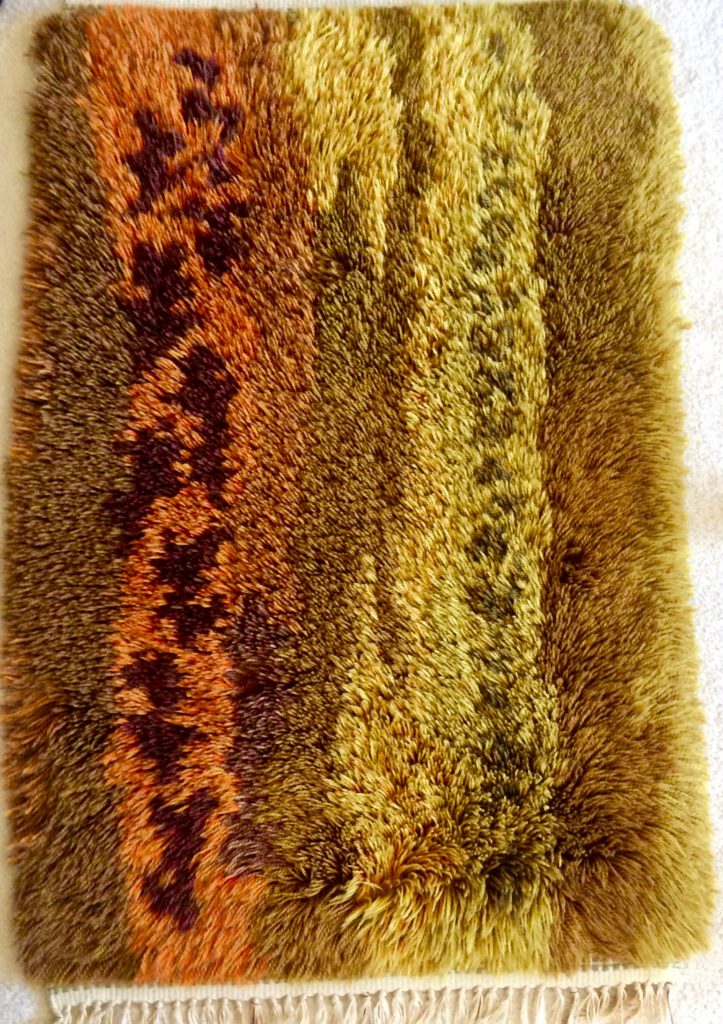 Updates As They Happen
I shall post this now, but continue to update if I make new, old connections with this experience. What fun!